Something very special is happening in my life this November!
So exciting that I feel mean posting about it because I am sure I do not deserve such good fortune.
And I am sure that all of you do.
But here it is anyway, hopefully you will get some vicarious entertainment from it:)
I am going to New York to meet some friends and celebrate a special birthday.

Many years ago, about 25 I think, I was on a holiday cruise following several years of being stranded in my bed due to M.E.  So you can imagine, I was more than ready to get away: in fact I had been crawling up the walls and literally crying with desperation at being in the same place for so long.
It was a small cruise ship, about 300 people, with experts from the British Museum and various Universities who lectured to us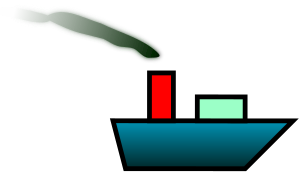 about antiquity and accompanied us on shore trips. The bliss was that these lectures were transmitted to our cabins, so I could have a day in my bunk to rest and prepare for the following day's exploration, while listening to these lectures.  It worked wonderfully.  We were cruising in the Mediterranean, and spending most of us time in Turkey.
Meal times on this small ship were fairly informal and there was no set seating plan so you could sit where you wished: thus people soon mingled and got to know each other.  On the second or third day we found ourselves sharing a table with two bright Americans from California, L and B.  We clicked at once and for the rest of the ten days ate together and explored together.  There was an age difference but after a certain point in life I don't think such things matter.
When it was time to say farewell, in Venice of all places (!), they asked us to go and stay with them if we ever found ourselves near San Francisco.  Well, we went to stay with them the next year, and ever since I have been trying to meet up with them every couple of years.  We have been all over the place together and they feel like extended family.
This November they are celebrating a very special birthday for B and for this reason have rented an apartment in New York for a few days: B was born and brought up there and still has family there, so a family party is being held in this apartment.  And they have kindly invited me to join them.  Such fun!
B was very ill with leukemia a few years ago and is now in remission, but it gave us all a terrible scare, which makes this birthday especially poignant.
Well, this is surely enough special excitement, no?
But there is more.
While in New York, I am taking a short side trip.  To Minnesota.  Where I WILL BE MEETING UP WITH THREE BLOGGING BUDDIES.
How about that!
I know, I can hardly believe it either. IT IS SUCH A SPECIAL OPPORTUNITY. One very kind and hospitable buddy is putting me up, (putting up with me) and we are going to meet up with the others for a meal.  We all lead very different lives but, as is so marvellous in the blogging world, I think we belong to the same tribe.  I cannot begin to say how honoured and privileged I feel that they are all making such efforts to meet, especially as their lives are very pressured and busy.
Various Job's comforters have muttered darkly to me about axe murderers, terrorist events and ebola: but hey, they are talking to someone who has been desperately ill in her own home, so I reckon safety is an uncertain beast.  All anyone can do is take reasonable and intelligent precautions and then hope the beast will decide to accompany one.
My worries are what clothes to take for these Northern climes without having a cabin trunk follow me over there.
I can bundle up with the best of them, but I gather that public buildings are going to be very warm, with an outside which could be very wet or really quite cold.  Still, squash in the thermal undies and hope for the best I reckon.
Shortly after I began blogging more ill health came back to visit (my immune system seems intent on turning on me every few years or so) and the internet was a way of travelling from my bed.  I had no idea that it could lead to friendships in this way let alone VISITS!!!!!!!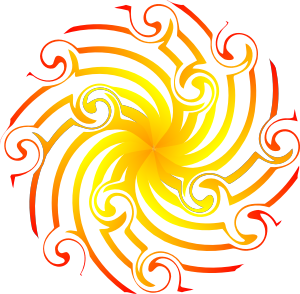 So, next Sunday I will be en route for the USA,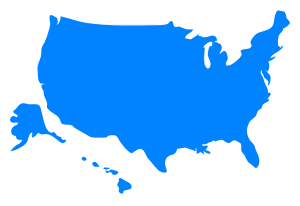 barely able to believe my good fortune,
and leaving a green-eyed family behind me.
PS Clip art in this post is from a site which WordPress assures me is copyright free, at : https://openclipart.org