A few nights ago I was woken by the upset bellowing of our little goose flock: as it was two in the morning I waited a few minutes before getting up, expecting them to settle down, but they went on and on.  Something was afoot.
So I went to explore: five very angry but mainly upset geese greeted me and all stared fixedly in one direction, at their door.  They were talking to me but not looking at me which is unusual.  When a goose wants to communicate it looks at you and uses its neck, wings, mouth and voice.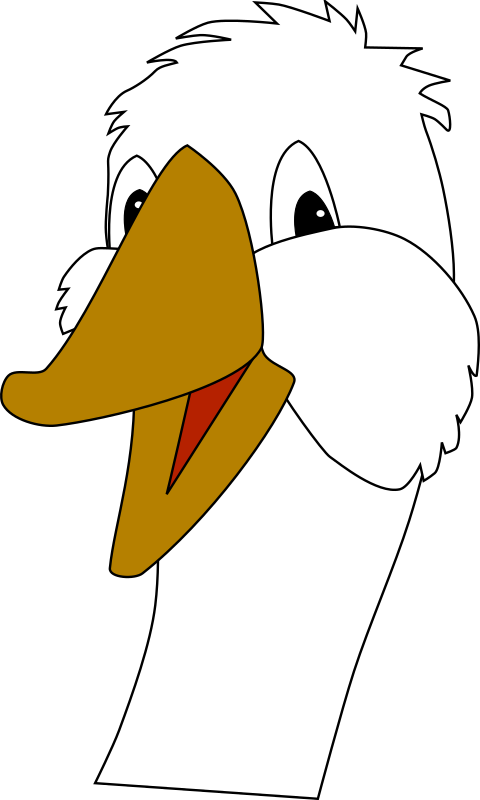 Although vocal, they stared as one creature at the closure in the door.  It was uncanny and spooky.  It took me half an hour to calm them down.  I got the message: something or someone had been outside the door and they did not like it.
Now when the parrots are scared at night I whistle Victorian hymn tunes to them, like, "O God our help in ages past" or " For those in trouble on the sea": you get the idea.  And it soothes them down.  When they begin to join in I know they are over the upset and now calm: but singing hymns to the geese did not work.  I just had to talk them down, reassuring them by my presence and voice.  When they were quiet I went back to bed, leaving them still staring, as one, at the door, but at least silent.
We have about ten inches of snow here at the moment and this morning my husband reported seeing a large animal's footprints leading up to the gooses' door, then stopping.  Not going past.  Clearly someone is keen on having our geese, and stops at night to sniff and perhaps try the door.  Either the geese are reassured after the first incident that their door is predator proof or they are getting more used to the intrusion, but they have been quiet ever since that first night.
Much as I feel for the wild animal that is cold and hungry, I also feel for my geese: it must be very unnerving having some predator huffing and puffing at their door in the middle of the night. Still, their house is built neither of straw or sticks but good old stone, so they should be OK.
I must go through my hymnal or folk song book to try to find something soothing for my geese: but perhaps they are just not musical.  Any suggestions?
There is a really interesting post about foxes and geese through history and folklore and with lovely illustrations at the following:
http://streetsofsalem.com/2013/09/18/fox-and-geese/
P.S. Clip art in this post is from a site which WordPress assures me is copyright free, at : https://openclipart.org