Let's get one thing clear from the start.
I am an adventurous, free-spirit who travels light on this Earth and can pick up a rucksack at the drop of a hat and set off to explore pastures new.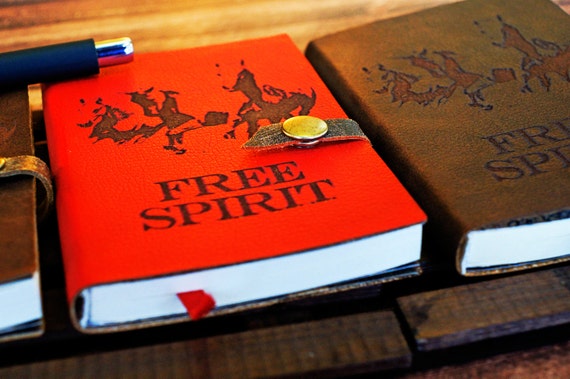 At least, that is who I was when I was born and who I remain inside.
However, accidents and misfortunes have rendered my poor old frame injured, surgically altered, immune constrained, chemically sensitive with food allergies, and recently diagnosed with cancer.
So, that poses a teensy problem when travelling to somewhere like China.
It took me seven months to make the necessary preparations which was frustrating in the extreme, but proved wise in the event.
If you are interested I explain here what is recommended and what precautions I took: if you are not interested, please just skip:)
Now a lot of advice is geared towards people who are independent travellers and/or who are up-country: for my own safety and for the security of an established umbrella organisation I had decided that I needed to be sensible and go with a well-known travel company.  This I did and although it meant that the trip was rather too organised and over-sanitized for my liking, and most of the other people, although very pleasant were not my type, it was a good choice and also meant that our visits to many sites were stream lined, trouble- and queue-free.
The World Health Organization (WHO) recommends the following vaccinations for travellers to China:
Adult diphtheria and tetanus (ADT) : Hepatitis A : Hepatitis B: Measles, mumps and rubella (MMR):  Typhoid: Varicella If you haven't had chickenpox.
The following immunisations are recommended for travellers spending more than one month in the country or those at special risk:
Influenza : Japanese B encephalitis : Pneumonia: Rabies : Tuberculosis 
In China there are day flying mosquitoes and night time flying mosquitoes: both carry diseases. – Dengue Fever and Japanese Encephalitis.
First of all my doctor was adamant that I should have most of these immunisations:   as I have severe chemical allergies to 40% of modern pharmaceutical drugs this necessitated arranging a session in hospital while I was 'challenged' with minute amounts to see whether my system could cope with them.  This took months to arrange, and when it did take place I collapsed, so no immunisations for me.
Although water quality in many of China's major cities is now much safer, the delivery system is not, so non-Chinese are not advised to drink the water, although washing and brushing one's teeth is OK.  However, since I need to change surgical dressings on a regular basis my doctor wished me to use only bottled water both for drinking, teeth brushing and wound cleansing: after washing my hands I was also to use hand sanitizer and follow the recommendation to wear long-sleeved tops, trousers, and socks to avoid mosquito bites.  Also to use mosquito nets and apply insect repellents.
Now I am fairly sensible so I chose dates for this holiday that fell as nearly as possible into times when mosquitoes would be least abundant.  However, since we are visiting both warm southerly places as well as chiller northern ones this was slightly problematic.  Being on a river for six days in warm areas was also thought provoking!  Unfortunately, I cannot be around most sanitizers without collapsing and the same effect happens with anti-mosquito preparations.  So I had to spend some time trying to track down things that I could take that would not affect me. The Cruise ship sprayed the cabins each day but I had to ask them not to do this in my cabin and also asked them if it would be possible for them to provide a mosquito net.  Look for the photo of my cabin later in this diary to see how they responded to this request.
Finally, I found anti-bacterial wipes that I could tolerate and took long, light-coloured, loose cotton clothing to help prevent disease-carrying insect bites (none of which I have in my wardrobe living in the north of England, of course!!).  My holiday was to be constant hand washing followed by hand wipes, and brushing my teeth in bottled water.  Also, no salads, peeled fruit, or cold dishes: in some parts of China human waste is still a standard agricultural fertiliser!  If I get any kind of stomach upset it can be extremely serious within a few hours leading to extreme dehydration and collapse.
So far, so good. Although my doctor was not overjoyed at the prospect of this trip, or me going unprotected.
Lonely Planet Medical Checklist
Recommended items for a personal medical kit:
Antibacterial cream, eg mucipirocin
Antibiotics for diarrhoea, including norfloxacin, ciprofloxacin or azithromycin for bacterial diarrhoea; or tinidazole for giardia or amoebic dysentery
Antibiotics for skin infections, eg amoxicillin/clavulanate or cephalexin
Antifungal cream, eg clotrimazole
Antihistamine, eg cetrizine for daytime and promethazine for night-time
Anti-inflammatory, eg ibuprofen
Antiseptic, eg Betadine
Antispasmodic for stomach cramps, eg Buscopan
Decongestant, eg pseudoephedrine
Diamox if going to high altitudes
Elastoplasts, bandages, gauze, thermometer (but not mercury), sterile needles and syringes, safety pins and tweezers
Indigestion tablets, such as Quick-Eze or Mylanta
Insect repellent containing DEET
Iodine tablets to purify water (unless you're pregnant or have a thyroid problem)
Laxative, eg coloxyl
Oral-rehydration solution (eg Gastrolyte) for diarrhoea, diarrhoea 'stopper' (eg loperamide) and antinausea medication (eg prochlorperazine)
Paracetamol
Permethrin to impregnate clothing and mosquito nets
Steroid cream for rashes, eg 1% to 2% hydrocortisone
Sunscreen
Thrush (vaginal yeast infection) treatment, eg clotrimazole pessaries or Diflucan tablet
Urinary infection treatment, eg Ural
I did not take all of this but I did take the few items I knew that were safe for me and also covered most common conditions: clove oil, T-tree oil, homeopathic kit, soluble ibruprofen, dioralyte, codeine phosphate, buccastem, anti allergy tape, cough tablets, and my regular prescription items.
Tips for Packing
Pack medications in their original, clearly labelled containers.
If you take any regular medication, bring double your needs in case of loss or theft.
Take a signed and dated letter from your physician describing your medical conditions and medications (using generic names).
If carrying syringes or needles, ensure you have a physician's letter documenting their medical necessity.If you have a heart condition, bring a copy of your ECG taken just prior to travelling.
Get your teeth checked before you travel.
If you wear glasses, take a spare pair and your prescription.
In China you can buy some medications over the counter without a doctor's prescription, but not all, and in general it is not advisable to buy medications locally without a doctor's advice. Fake medications and poorly stored or out-of-date drugs are also common, so try to bring your own.
So, I heeded this advice, followed it, and for good measure had my prescriptions printed out, dated and signed by both my Doctor and Pharmacist: I was anticipating problems with Chinese officials: as it turned out this did not happen, it was the English officials who behaved like little Hitlers.  (More on this next time.)
I also discovered that the flights to and from the UK to China were fumigated with an insect killer which I could not tolerate.  It took all seven months to track down a face mask and filter combination that I could wear on the plane for 40 minutes while this took place.  The company also recommended that I took charcoal masks to cope with the common problem of air pollution in many Chinese cities, and other chemical events that I might encounter.  Very helpful of them.
It was suggested that I should contact the airline for two reasons: one to ask for oxygen to be available in case of some kind of chemical exposure during the flight (oxygen is the only thing which brings me round) and secondly to explain my need for medical equipment because in that case my luggage would not be weight limited.  Given the weight of the mask and filter alone this was a tremendous help.  Apparently only one passenger per flight is allowed oxygen.  I was on four flights with British Airways: Manchester to London, London to Shanghai, Beijing to London, London to Manchester. (I could not manage to discover how to make this arrangement with the three different Chinese Airlines we also flew on.)  Gods be praised, but no other passengers on my flights had asked for this concession, so after several doctor's letters and filling in loads of forms, my medical allowance was given the go-ahead and my oxygen request accepted by BA.
Are you bored yet? I was.  Bored and fed up and frustrated  
   and getting more depressed by the day as the complications of my medical situation were brought home to me.  Of course we were preparing for all the worst possible scenarios which is highly unlikely, but in the circumstances the doctors thought it necessary.
Then I got the diagnosis of cancer and my surgeon wanted to operate in July/August: I refused as the operation will make me immobile for at least three months.  Not until after China I determined.  But it was more pressure. Oh yes, and now I have very little hair.  For some reason it has been falling out at a rate of knots, either from the shock of the cancer diagnosis or the various interventions I have tried.  Very good for morale.
As a little extra soupçon a few years ago I badly re-injured a knee joint: exercise, diet and pilates have transformed the joint but it is still 'iffy' so that meant taking two hiking poles and a knee-brace to use on the Great Wall at least.
Did I mention that I like to travel light?         
Because of surgery I do not absorb or metabolize nutrients well, so that necessitated taking supplements that I needed.  Also the few usual drugs that I can tolerate in case they are not available where I would be – all of which have to be prescription items for me.  It was brought home to me that since some of these contain codeine the Chinese Customs might not be happy: so that entailed getting print-outs of all my prescription items, listed, dated, and signed by my dispensing Chemist and Doctor.
I was told that I MUST carry all my medical items in my hand luggage so that I could not be parted from them. Because of lots of major surgery in the past I have to wear an appliance.  That is normally no problem.  But with skin allergies there are only certain types of appliance that I can tolerate: these are not available in China.  So I had to take everything I might possibly need for the whole stay, plus extra in case of emergencies.  This involved pastes and powders.  And, you guessed it, no Security in any Airport lets you go through with large amounts of pastes, liquids and foreign looking powders.  More paperwork, this time to present to Security: this paperwork was approved, dated and signed by British Airways Medical department and also the relevant NHS departments.
You may have noticed that so far there has been no mention of guide books, normal day clothes, diaries, pens, sun hats, underwear,  – the usual things people consider when packing.  Not relevant so far.
Since I cannot eat gluten or dairy products, I had had translated and printed off, a sheet that I could give to restaurants, cafes and chefs: I also took some gluten-free crackers and a few other dried emergency items – just in case.  All triple wrapped in case of sniffer dogs at Chinese customs.  Oh yes, and a bar of 90% dark chocolate for when everything just got too much!!           
By now you would imagine that all possible eventualities had been researched, discussed, and dealt with.
Oh no.
One week before I was due to set off I felt that I had crossed every T and dotted every i.  I had printed paperwork for everything I had organised, plus translations into Chinese, and had laminated some of these as well.  Then my normal monthly appliance prescription was returned  – late- with some of the most essential items missing and no explanation.  I spent three days trying to find out if anyone else had the items or knew what the problem was.  I was told eventually that the manufacturer had, with no notice and no explanation, stopped making the items and would not make them again until November.  You can perhaps imagine my feelings at this point?  I was also told that the local hospital pharmacies would not dispense them for me even with my prescription because it was a family doctor prescription not a hospital prescription, even though the surgery had obviously taken place at the hospital.
If anyone ever felt that the fates were against this journey, that was me at that moment.
But I also felt that I had worked damn hard for this trip, at the same time as negotiating other family problems, and pet crises, and that come hell or high  water I was going.
Finally, nearly crying with frustration,   
     I found an online dispenser who listened to my plea, knew about the manufacturer's situation, and cut through all the red tape by suggesting that she send me the next generation appliance which would be following on from the one I was already using.  It was not yet available on prescription so I could not send her that, but like an angel, she said not to worry, she would send them to me and write them off as sales samples.  She had them despatched by courier and they arrived the day before I was due to leave.  I would have hugged and kissed her if I could.
When I was young I knew that I had cousins in Peking (as it was then) who were half Swedish and half Chinese: it seemed very exotic and I always wanted to know about their lives.  Their escape from the Red Guard was legendary in the family.
People from Burma lived in our house when I was very small and I loved it when they were on baby-sitting duties: the stories they told and the clothes they wore were different, prettier, so much lovelier than my day-to-day normality.  Sitting on their knee was to be in heaven: the ladies were loving, dark, petite, fine-boned, smelled gorgeous and wore silky and satiny clothes.  So different from my tall, bony, blond Scandinavian relatives.
One of my favourite stories was a book they gave me called Dabbitse (by Chiang Yee, see note below) about a little boy whose father was called Obstinate Ho.  The boy spent each day with his beloved Water Buffalo Dabbitse.  One day Dabbitse gets into the garden of a rich house and eats the Lotus flowers in the pond much to the distress of the owner's daughter!!!  The illustrations are wonderful, several in delicate water colour and more in traditional Chinese ink.  It was a book which opened up magical vistas to me.
So although I knew a little about Asia I had never been.  I have also mentioned elsewhere that I have always wanted to stand on the Great Wall of China and when I was first diagnosed with this cancer my first thought was that I will not die without having stood on the Great Wall.
Therefore, I was going.  And if I fell off the Great Wall or some other dire event befell me, then so be it.  Better to try and fail, than not try.
But after all these months of preparation I was emotionally frazzled and exhausted.  And, I am ashamed to admit, although not often given to self-pity, I did ruminate darkly from time to time when I heard other's complaints about the amount of work necessary  for them to go on holiday;)
So, finally, after all these months, D-Day dawned, and miraculously, I was ready.
P.S.  I do not own any copyright to any of the images in this post.
P.P.S.  Chinese artist and writer Chiang Yee (1903-1977) came to Britain in 1933, where he lived and worked until 1955. During this time he wrote a successful series of illustrated travelogues using the pen name 'Yaxingzhe' or 'Silent Traveller'. The books describe Chiang Yee's life in London and Oxford during the turbulent years of the Second World War and record his travels to the Lake District, the Yorkshire Dales, Edinburgh and Dublin.  Illustrated throughout, with his own unique ink and watercolour paintings, sketches and poems, they represent a significant artistic, as well as literary project.Notably among the first Chinese writers to write books in English in the first half of the 20th century, Chiang enjoyed a prolific publishing career in Britain, in which he also published two seminal texts on Chinese painting and calligraphy, memoirs of his childhood in China, and several children's books including 'Dabbitse'.